All media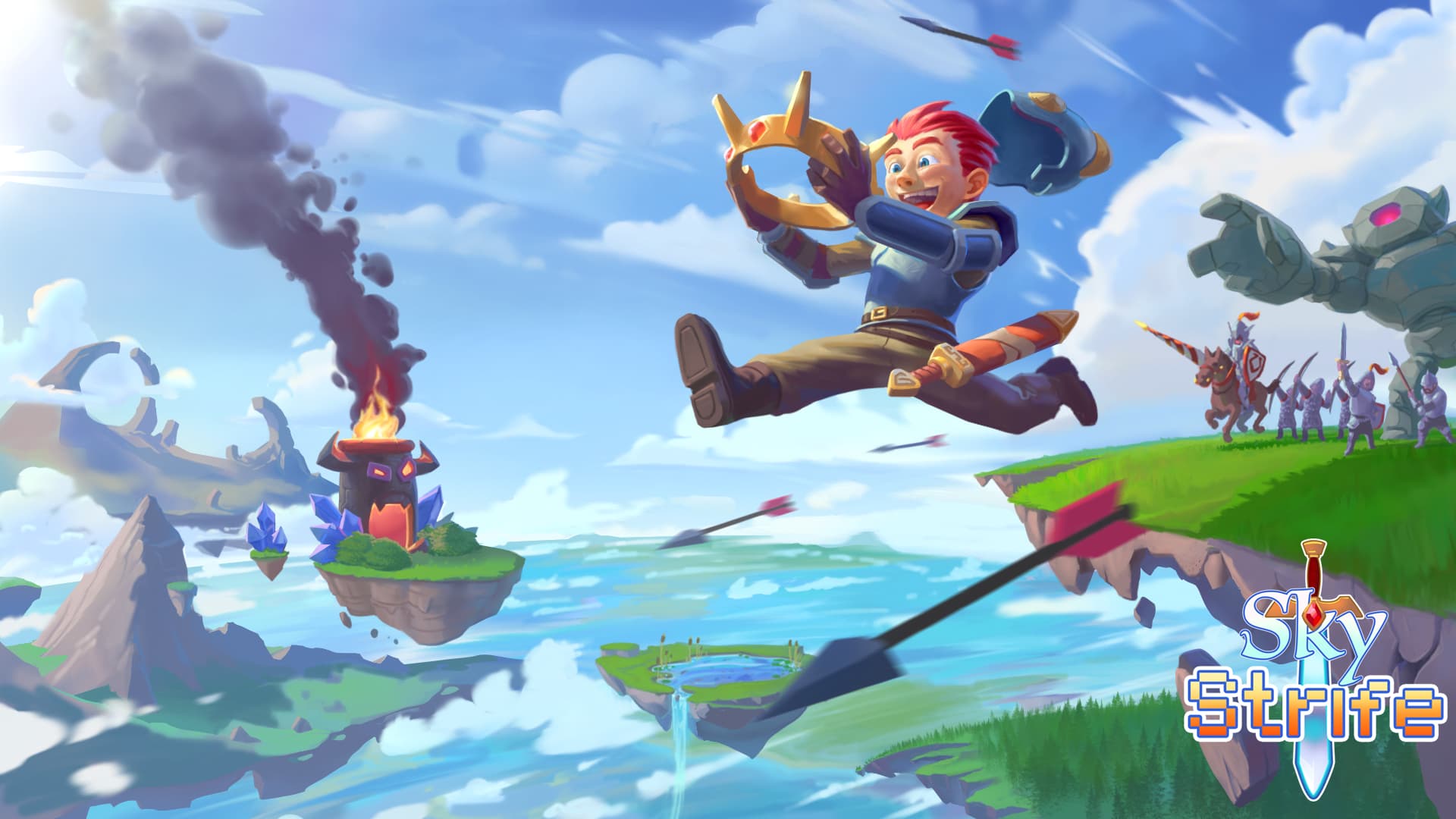 Brother, Can You Spare a 🔮
Brother, Can You Spare a 🔮
Our Sky Strife playtest began with a few promises: it would last for two weeks, the core team would spawn matches with 🔮 to let people play for free three times per day, and players would win 🔮 based on their in-game performance.
Within those promises was an unspoken hope: players would self-organize matches using the 🔮 they won during games. In the process, we would move from a top-down economy regulated by the Sky Strife admins, and toward a self-regulating economy motivated by the desires and schedules of players and tournament organizers. When we release Sky Strife on mainnet, this will be one of the main ways new matches are created, and we wanted to understand the social dynamics and 🔮 distribution mechanisms within the game.
One of the most exciting parts of this for our team was to see just how many matches were being created and coordinated by our users without any intervention from us. Player autonomy began to emerge. In fact, over half the matches (178 out of 307) were user-created and coordinated. Beyond the raw number of matches there were also two community-led tournaments with prizes— one by FaultProofBen, and one by ggQuest (which gave out an NFT and $1,000 respectively to the winners).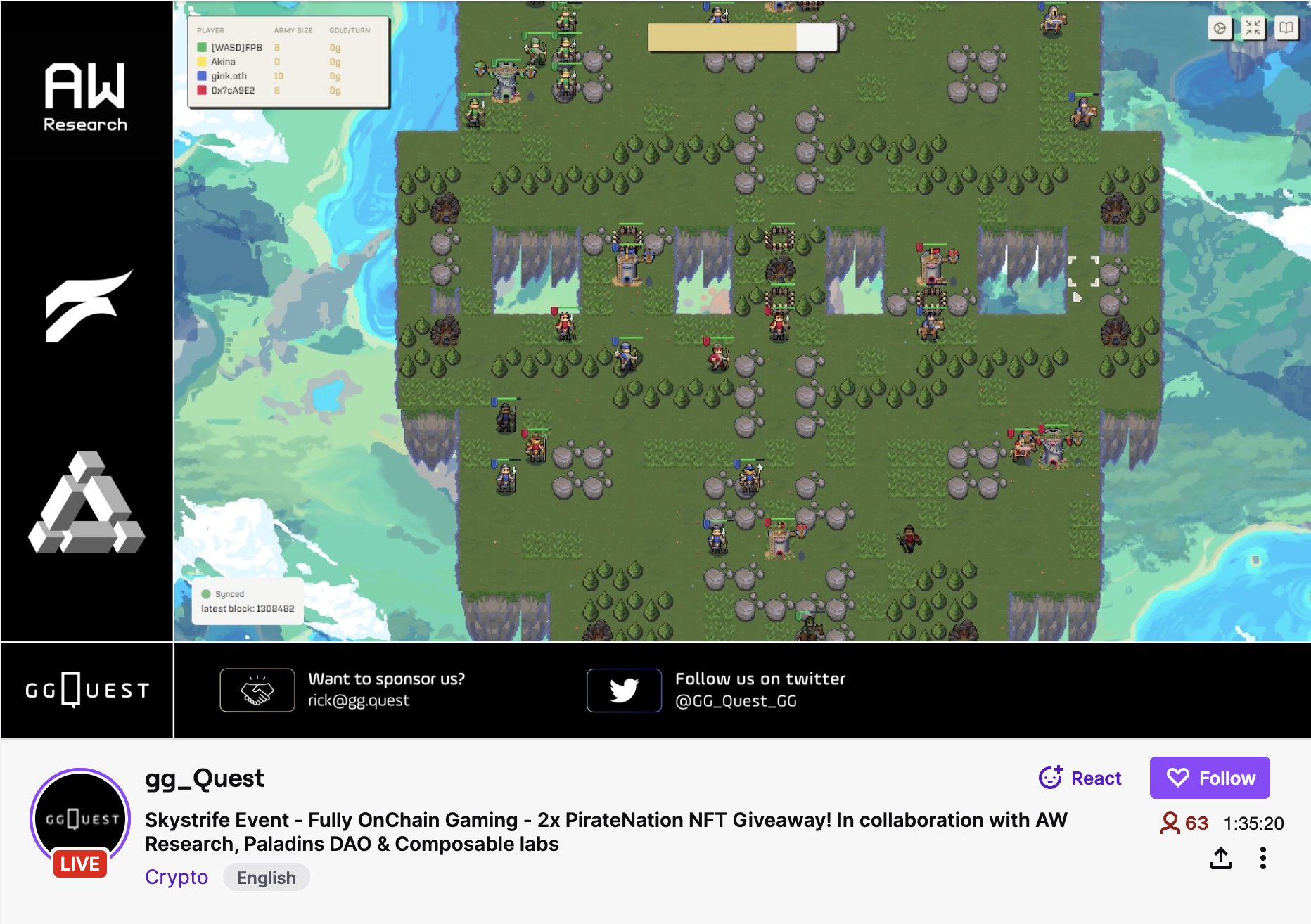 If you describe Sky Strife to a traditional onchain developer or gamer, they might have questions. Why ask players to self-organize matches, when it might be more intuitive to facilitate unbounded match creation? Why build an onchain RTS game when a turn-based RPG might be easier to achieve? The answer is that we're building MUD to be an engine for autonomous worlds — and the games we produce reflect that. We want match creation to become part of the core game loop of Sky Strife, and we hope to see guilds and match promoters emerging from the demands of the 🔮 economy. And moreover, we want to battle-test MUD itself: if we can build an RTS with the engine, there's nothing that can't be done (we'll release an engineering blogpost soon to discuss some of our developer-specific learnings from the playtest).
Player-created matches didn't happen immediately: it took until Match #25 for us to see our first-user created game. After that, the floodgates were unlocked, and the number of player-created matches ended up surpassing the number of admin-created matches by the end of the test (178 vs 129 matches). We saw 355 unique players, the majority of whom played 2 matches or more. A full breakdown of player behavior can be seen in the charts below.
Overall, the playtest was a success. We set a goal of 100 unique users over the course of two weeks and we broke that on day two and tripled it by the end of the playtest. Thank you for playing the game, and we're excited for the full release of Sky Strife!